On Friday March 29th, 2019
.MONSTER, .BABY, .DOCTOR, 3 new extensions available now!
Order your next domain name now .MONSTER, .BABY, .DOCTOR!

What better way to assert your individuality than waking up the beast inside you?
.MONSTER will fit those who are not afraid of being noticred, the crazy creative people and the scary good ideas!
For those who wishes, it is a way to reveal your offbeat humour and to create a media fitting your image.
Pre-order available now
General opening on April 1st 2019 à 14h UTC
Conditions : open to all
Price : €16,00 excl.tax / year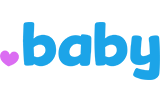 .BABY for a gentle site
Wether you are a childcare workers, a nursery, a consummer associations or a blogger ... there are thousands of different ways to use this extension.
Let's keep in mind that young parents are very suspicious regarding the information they can find on the internet, and for good reasons as the nomber of fake news is constantly growing!
Therefore, it is important for brands to look trustable and in accordance with the universe of early childhood.
General opening on April 2nd 2019 at 14h UTC
Conditions : open to all
Price : €48,00 excl.tax / year

.DOCTOR to treat yourself
.DOCTOR is a quite popular extension, as it a way to establish your diagnostic towards your visitors.
This extension provoked some controversial feelings at its launch according to the restrictions potentially needed. The aim, for some, was to limit the attribution of .DOCTOR to the medical community.
This mesure was, at the end, cancelled to allow everyone to get a .DOCTOR if they wish.
So wether you are a doctor in medicine, history or philosphy this extension is for you!
Available for order now
Conditions : open to all
Prix : €68,00 excl.tax / year
Back to the news list